By Juta and Company in collaboration with Ask Afrika
JUTA commissioned a research project to understand the content needs of legal professionals and tax specialists and how these industries have adopted digital transformation. JUTA partnered with Ask Afrika that conducted the research among 300 legal professionals, tax specialists, academia, and librarians. Most respondents were black between the ages of 30-64, working in Gauteng and the Western Cape. Small and large companies with regard to the number of permanent employees were interviewed with tenure up to 20 years in each prospective profession. The fieldwork was completed between February and May 2020.
In both industries, 90% + are currently using online formats for professional research, although librarians and lecturers compliment online content with print. Most of the professionals prefer to access via lap-/desktops with the third leaning towards mobile access. On an overall level, two-thirds use paid-for online platforms with advocates and librarians taking the lead in this regard. The most trusted free websites are
Tax practitioner websites;
Law firm websites and;
Government websites followed by;
Google
The majority of professionals prefer to complete their own research and in isolated cases research is outsourced due to time constraints. Challenges professionals encounter centre around limited information that is available, coupled with conflicting content that can contradict at times. These limitations become challenges especially for a young professional with limited research skills. Subscriptions towards online content should be relevant based on localised content that is easily accessible.  Professional associations should partner with literature distributors to provide easy access to relevant, localised literature.
JUTA understands the content needs of professionals and made all content products available online in order to enable technology-based learning and information solutions that enhance professional performance.
---

About Juta and Company 
Established in 1853, Juta is South Africa's leading academic and law publisher trusted for quality academic, legal, professional and school publications in print and electronic format. Meeting legal and regulatory information needs as well as demands for quality learning resources, Juta matches the power of technology with authoritative local content.
Vision 
The trusted South African provider of technology-enabled learning and information solutions that enhance performance.
Values
At Juta, we are accountable to one another, our customers, authors and shareholders, and are mindful of our role in our community and South Africa:
we aspire to participative and respectful communication
we respond with energy and purpose
we embrace challenges and reward innovation
we conduct ourselves with integrity and commitment
we apply ourselves with thoroughness, consistency and heart
we foster personal development and self-awareness
Our History
Juta and Company (Pty) Ltd is the oldest publishing house in South Africa and, remarkably, remains true to its founder's intent to service education and legal information requirements. Consequently, for more than 160 years Juta and Company has been associated with quality Law, Education and Academic publishing in Southern Africa. Drawing on our heritage of authority and excellence, Juta has remained relevant by embracing technological innovation and diversifying beyond publishing to offer e-learning and technology-driven information solutions.
---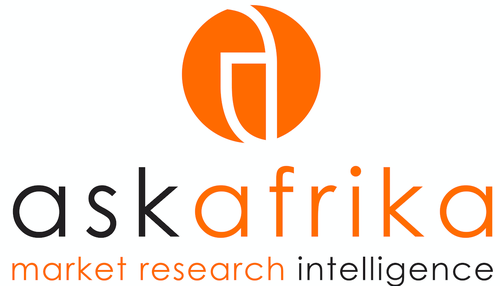 About Ask Afrika
Ask Afrika is a full-service market research company. With over 25 years' experience, we partner with clients in the financial services, retail, telecoms, automotive and public sectors for customised research. We work across Africa, which makes us a great partner for multinational companies.
Ask Afrika is a specialist in customer service research. Besides having the most extensive proprietary benchmarks, Ask Afrika is also the preferred partner for government and NGOs seeking proactive social research.
The Target Group Index (TGI) survey has a global geographic coverage of 70 markets and measures service, products, media and brands.
Ask Afrika's knowledge of brands is extensive and TGI is already used by the majority of the top 50 advertisers and media owners in South Africa. TGI complements local and global measurement currencies, and offers the most comprehensive insights into consumer demographics, behaviour, and product and brand usage, with rich attitudinal statements.
The Ask Afrika Group's exclusive product suite includes the Ask Afrika Orange Index®, the Target Group Index (TGI), Ask Afrika Icon Brands™and Ask Afrika Kasi Star Brands.
With us, you can make game-changing business decisions confidently.
Website: www.askafrika.co.za